AOA
I want to sell my Samsung 2333HD LCD monitor. It's a 23" Full HD LCD and has built-in TV tuner (Digital + Analogue). In addition to VGA and DVI connectors, it has two HDMI ports (1 side + 1 back), Component, PC audio in, Headphone out as well as Optical audio port. Full specs can be seen on this link
2333HD - TECH SPECS | SAMSUNG
In addition, you can read comments of users on newegg
Newegg.com - SAMSUNG 2333HD High Glossy Black 23&
#34
5ms HDMI Widescreen Full HD LCD Monitor 300 cd&
#47
m2 DC 10,000&
#58
1 &
#40
1,000&
#58
1&
#41
Built-in Speakers
CONDITION
: LCD is in excellent condition. There are no dead pixels and no scratches or lines on the screen. Exterior is also in excellent condition, but as all glossy plastic surfaces, it has those miniscule lines that glossy plastic surfaces get even from cleaning.
CONTENTS
: Everything that comes with brand new LCD (LCD, Remote, DVI cable, VGA Cable, Power cable, CD, box etc)
WARRANTY
: Warranty is valid upto June 23, 2012 (Galaxy Computers)
REASON FOR SELLING
: I have bought Asus VG236H for 3D
LOCATION
: Lahore
CONTACT METHOD
: PM
PRICE
: Sold
I would prefer buyers from Lahore.
LCD is in excellent condition. It can be used exclusively as TV as well. I used to have it connected simultaneously to my PC, PS3, X360 and TV cable. Even after all that there were few connectors available for connecting even more devices.
Please note that It's not absolutely necessary for me to sell this LCD. I'll sell it only if I get good price. Otherwise I would prefer to keep it.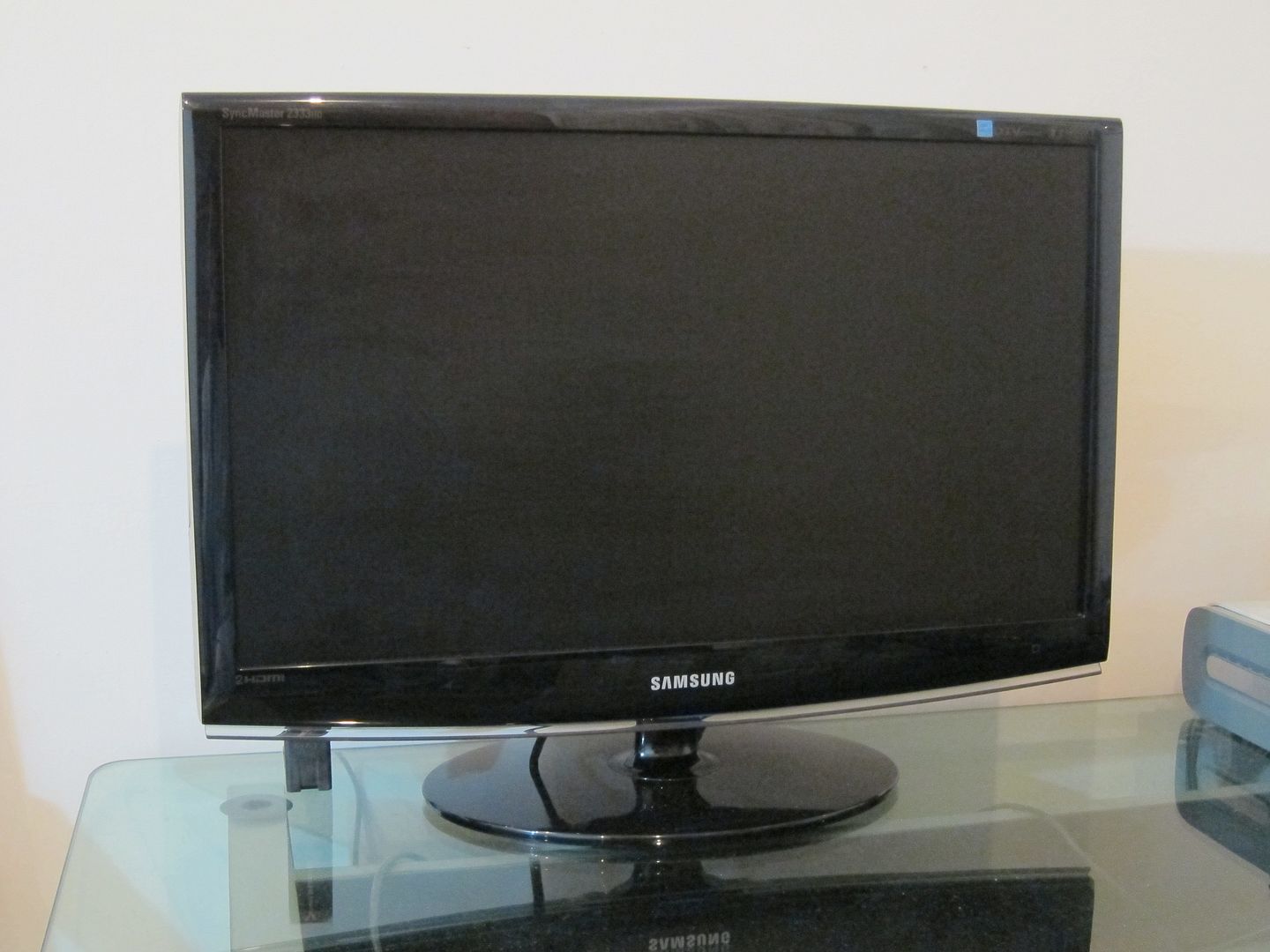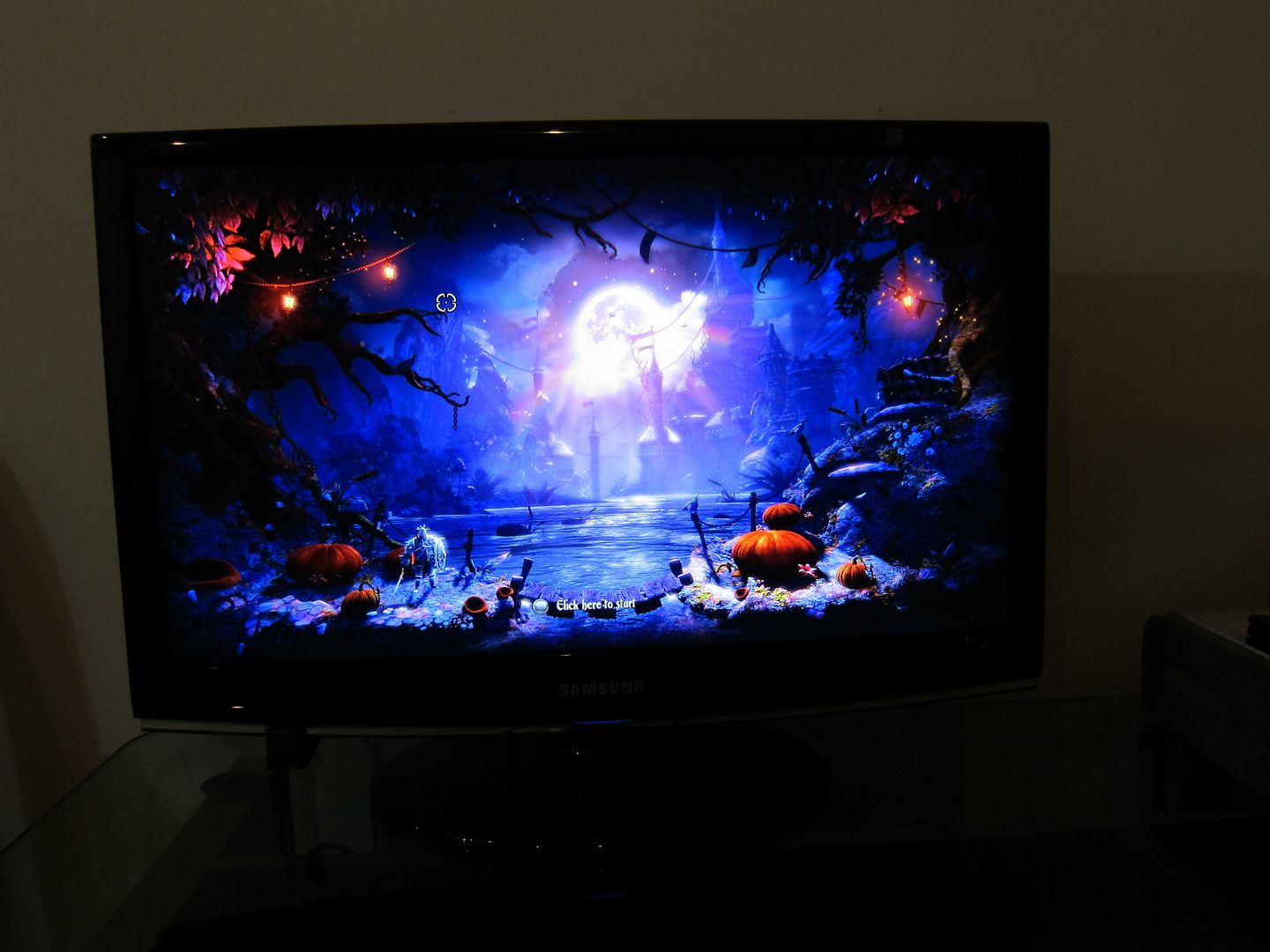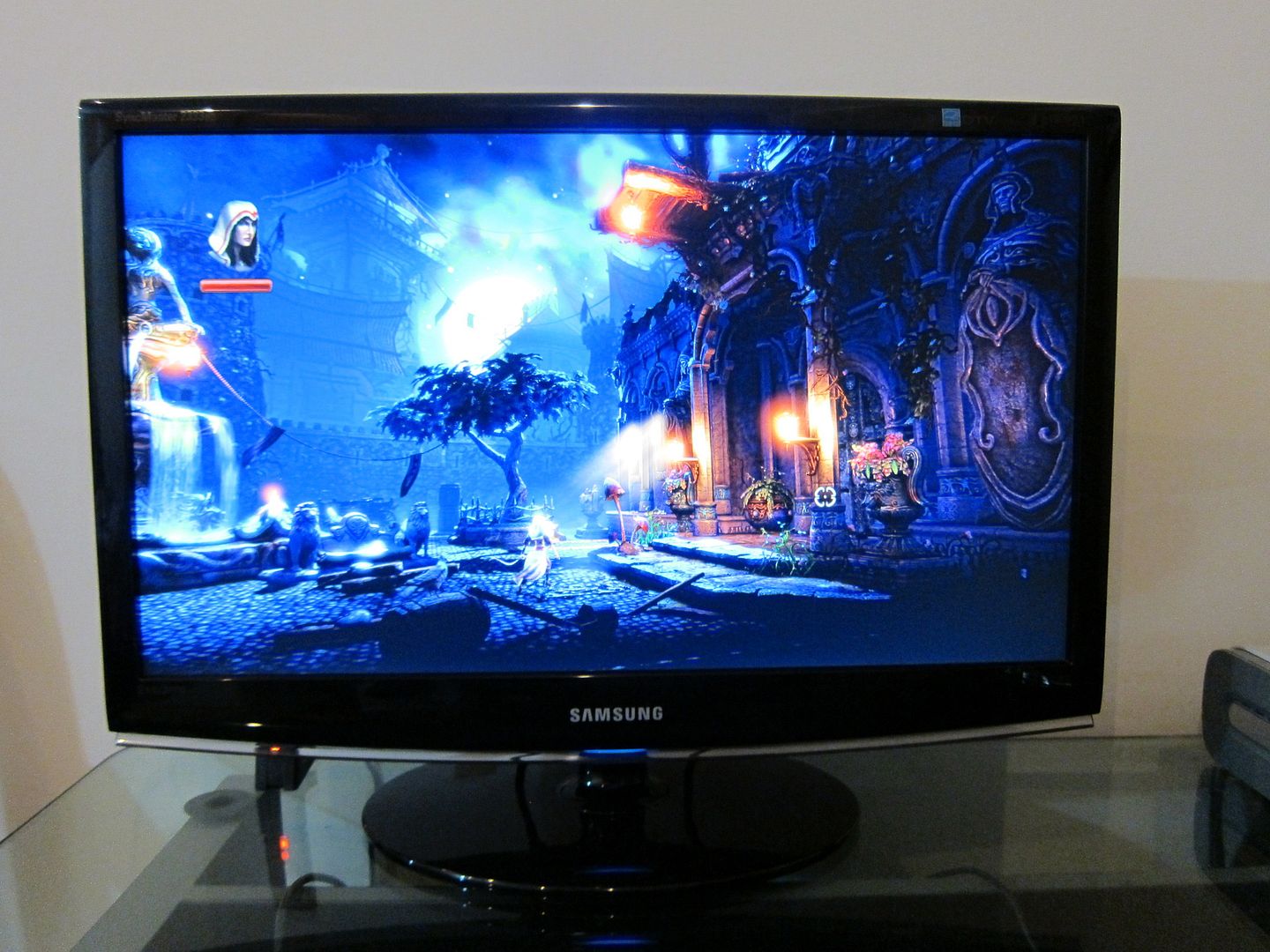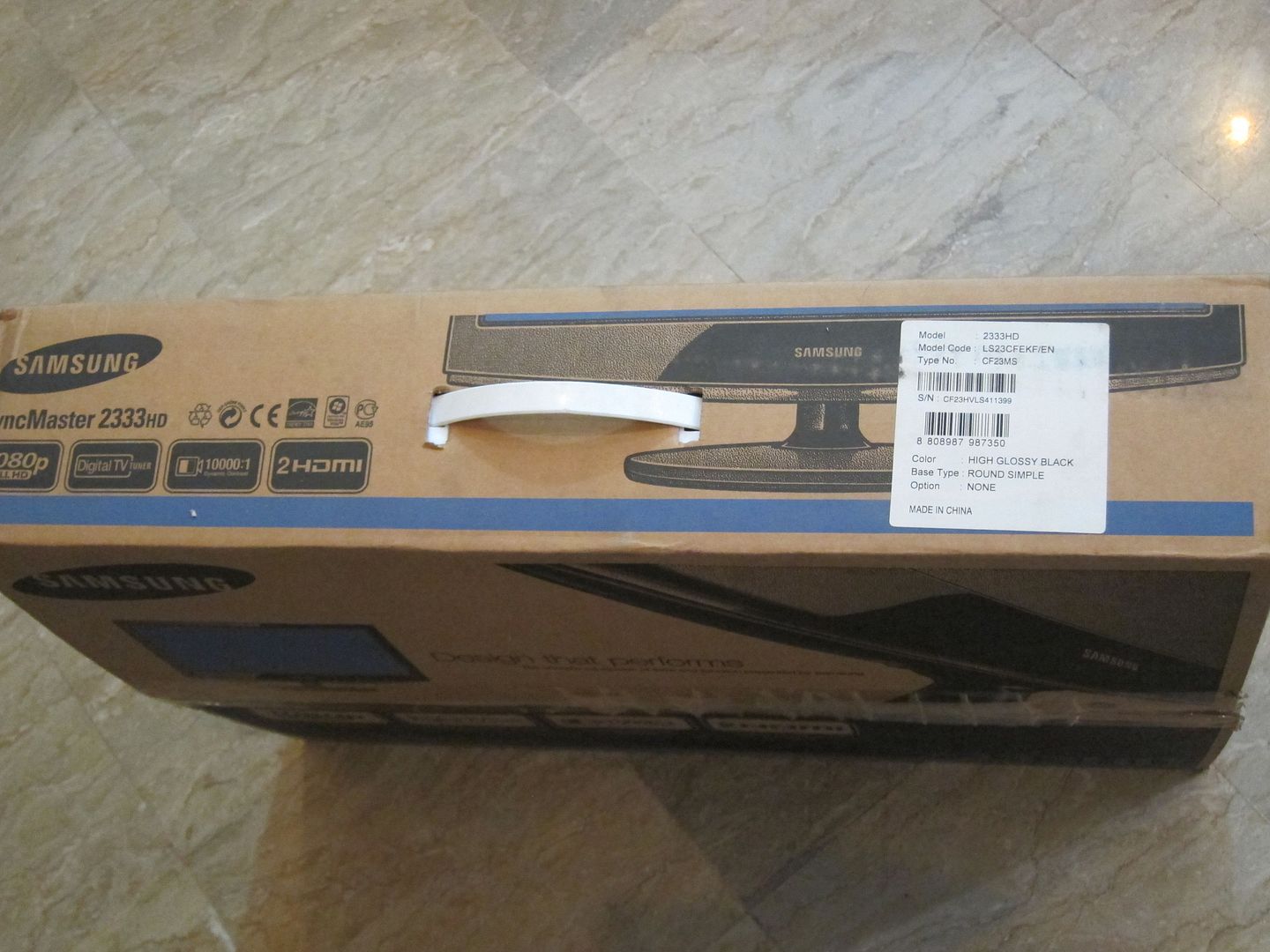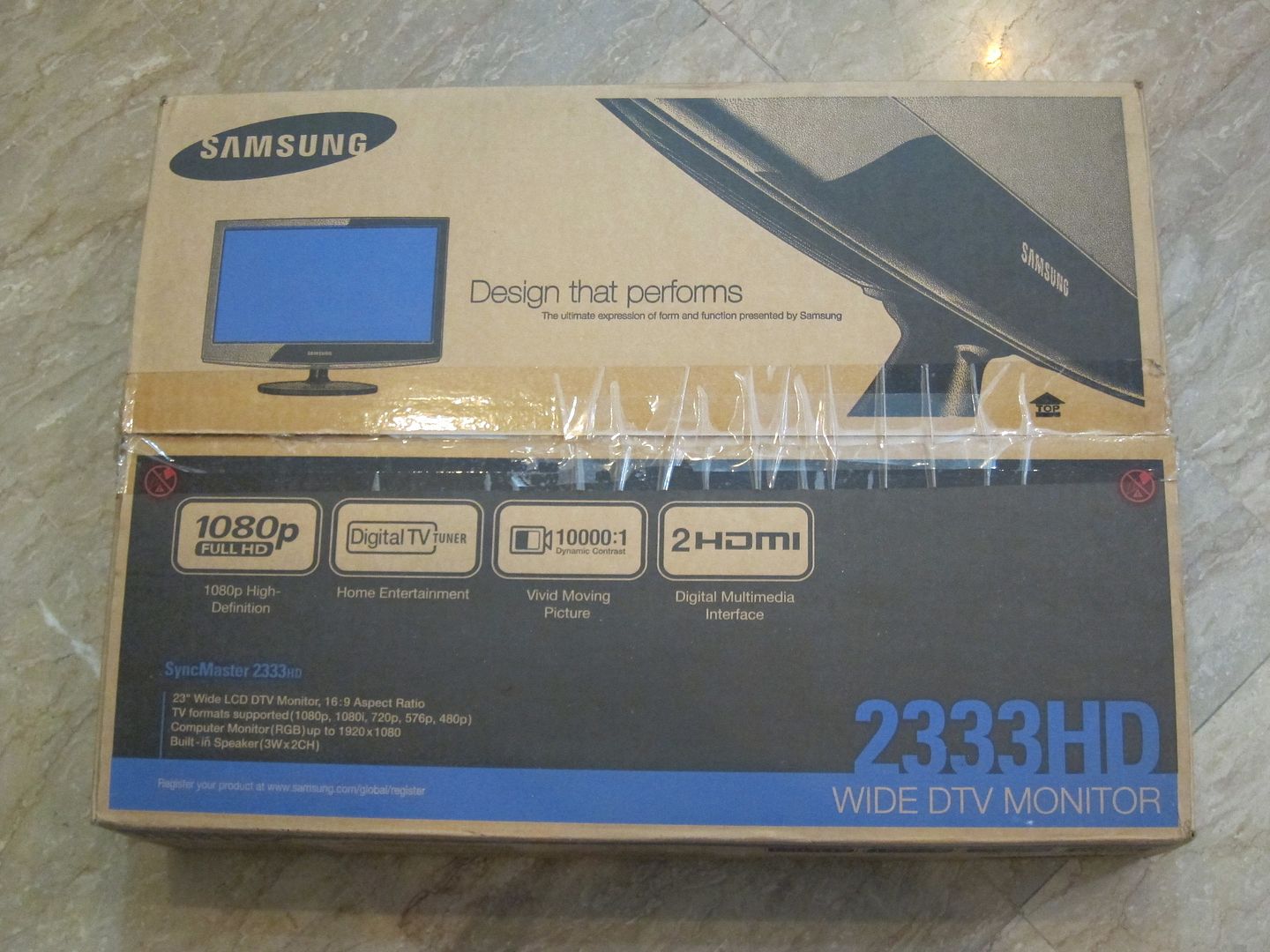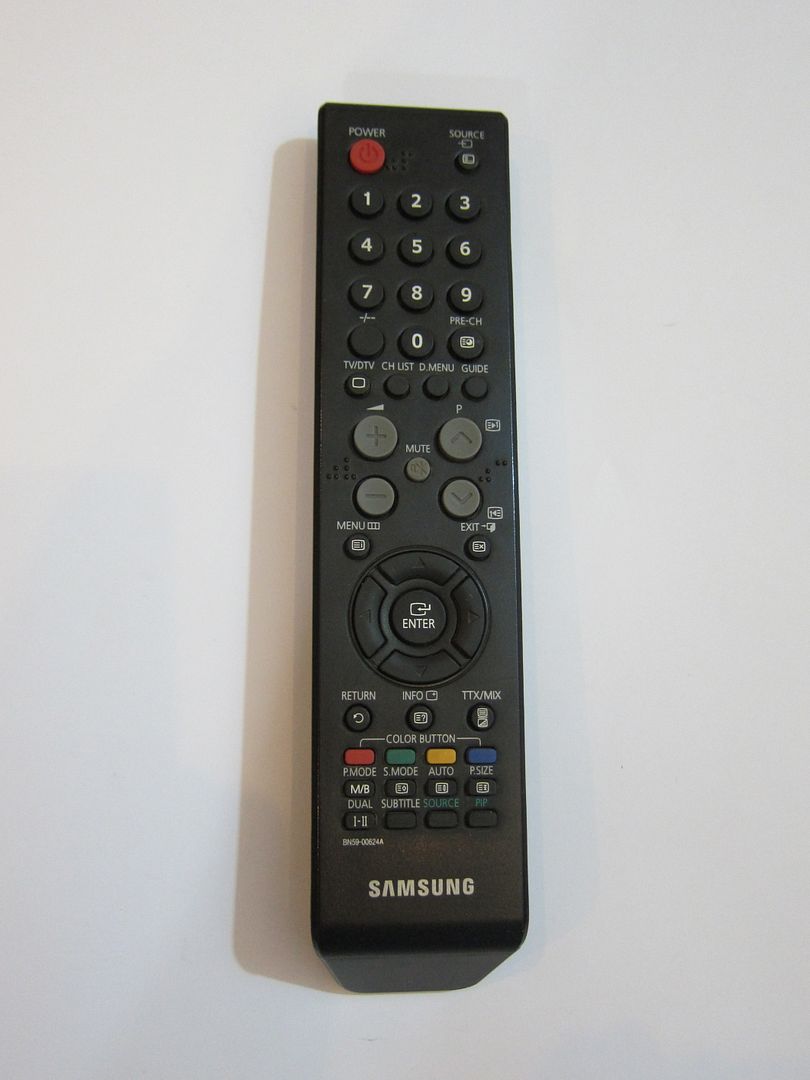 Last edited: