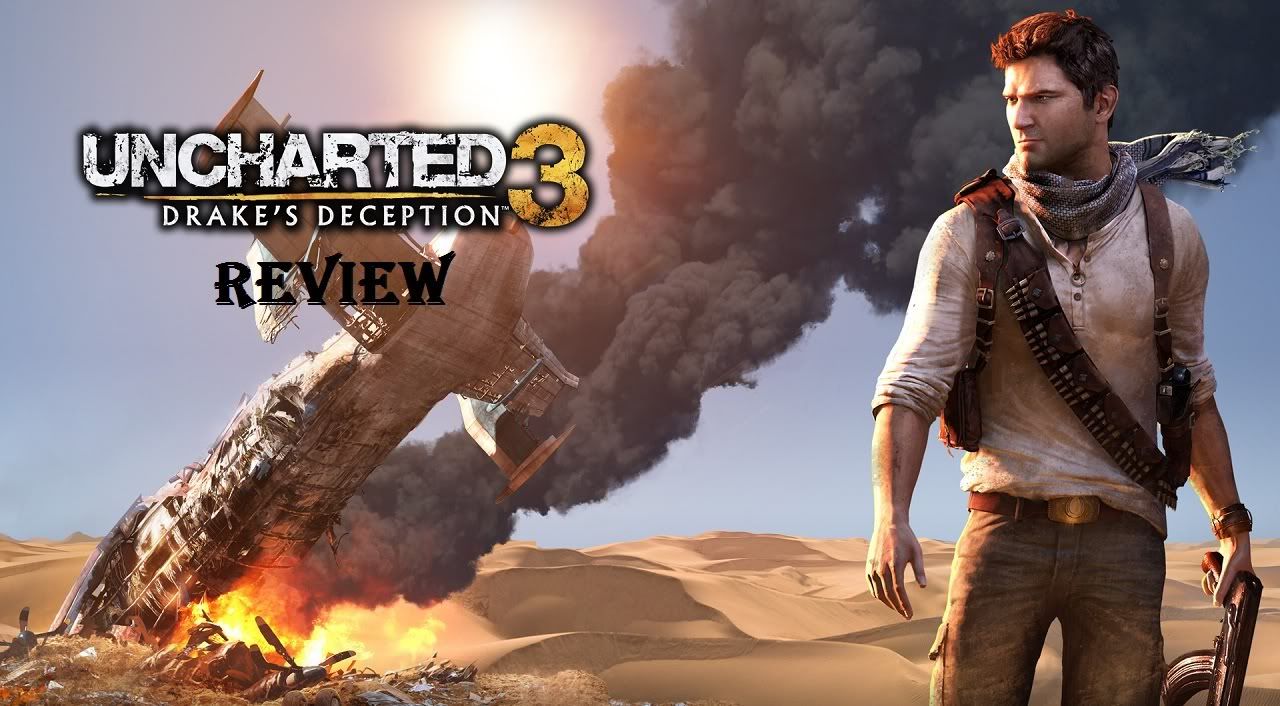 How do you follow up a game that destroyed the competition and won universal acclaim as the best game of the year? Talk about burden of expectations.

In 2007 Naughty Dog introduced us to the world of Nathan Drake with Uncharted, an imperfect gem. With decent story, interesting lifelike characters, excellent graphics, good combination of puzzles and action, it became an instant fan hit and became one of the reasons to own a PS3. But despite all its good attributes, there were a few shortcomings. Different people complained about different stuff, but what really made shortcomings of first adventure of Nathan Drake apparent was Uncharted 2.
With Uncharted 2 Naughty Dog created a near perfect blend of action adventure gameplay. It exceeded the expectations and is considered one of the best games of current gen (arguably THE best). But how do you follow up on such a game? Expectations were certainly very high from Uncharted 3 as everybody expected Naughty Dog to dazzle all of us again with the new adventure of Drake.

It seems that Naughty Dog decided to use the blueprint from the last game and improve different aspects of Drake's previous adventure. Considering how good Uncharted 2 was, that's not necessarily a bad thing.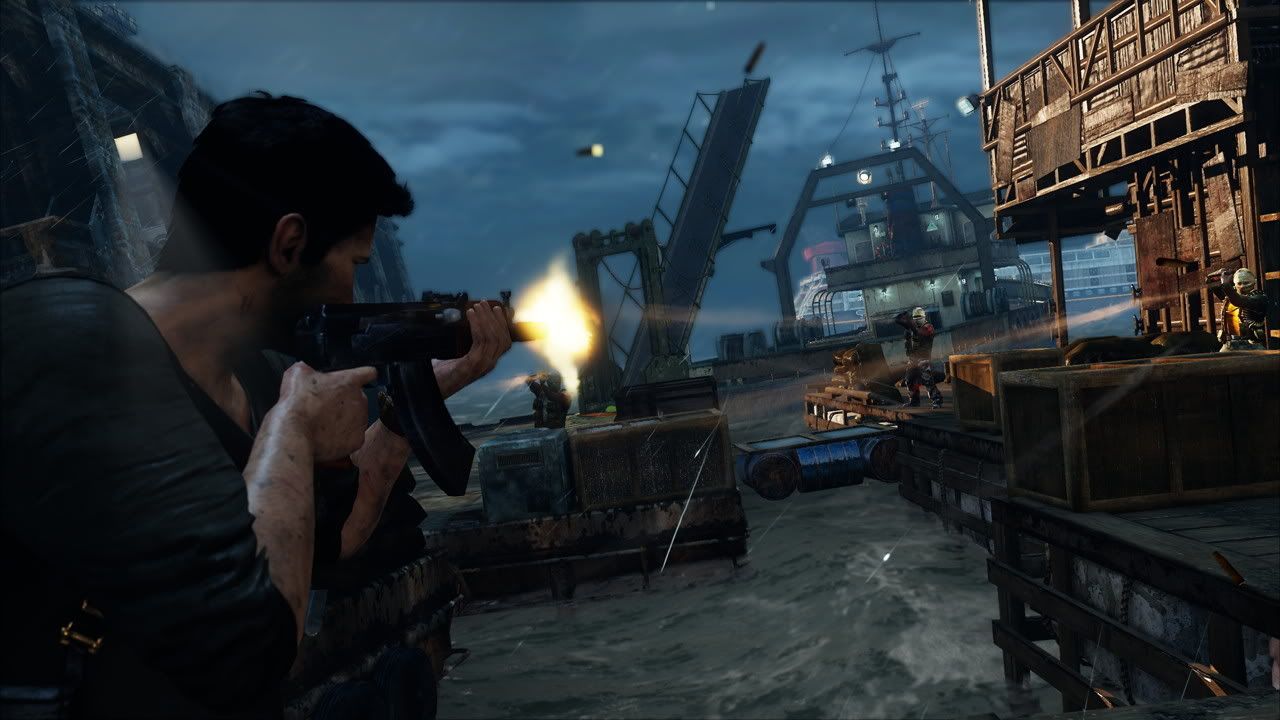 Uncharted 2 was a big graphical leap from the first game as Naughty Dog had better understanding of PS3's hardware capabilities than on their first outing. Nobody expected such a jump in Uncharted 3 considering the limited hardware of a 6 year old console. Looking same as Uncharted 2 wouldn't have been a bad thing at all considering it was still the best looking console game. But Naughty Dog still managed to impress with further graphical enhancements in Uncharted 3. Character models improved further and environments became even more lifelike. Naughty Dog seem determined to introduce new graphical effect for natural elements in each game. In Uncharted 1, they showed everybody how to make natural looking water. In Uncharted 2 we got to see snow like never before in games. For Uncharted 3, they gave the same level of dedication to Sand and Fire. Both these elements look so real in Uncharted 3 that at some points the game seems to cross the line between animation and reality. They have certainly set the benchmark for others to be measured against.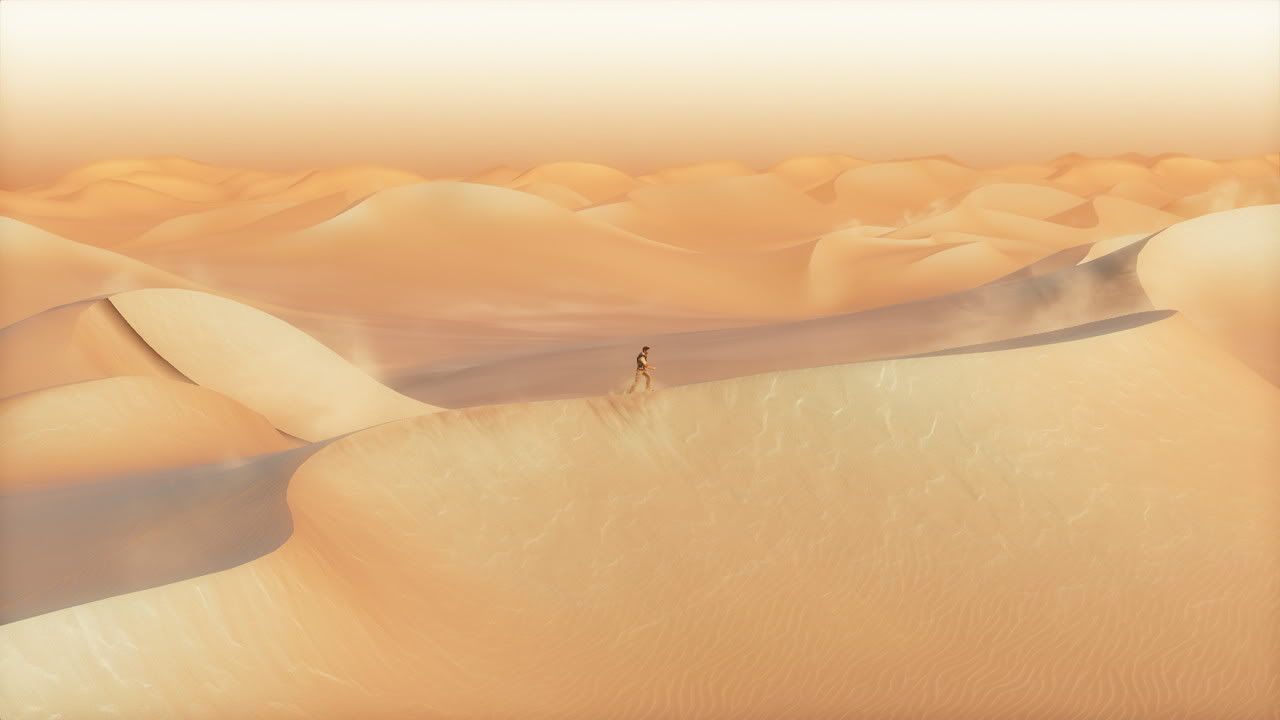 When Sony began its campaign for 3D in PS3 games, it was feared that this might be the only new graphical feature in Uncharted 3 over Uncharted 2. Luckily, that's not the case and most of the graphical enhancements can be enjoyed by everybody on their 2D screens. But what about the 3D itself? Is it just a gimmick? Considering the limited processing power of PS3 and previous 3D games, expectations from Uncharted 3 in this department were very minimal. But Naughty Dog were able to achieve results which nobody could have expected from such an ageing console. Sure, the resolution is reduced during 3D as well as some other sacrifices. But the end result is very impressive and 3D makes the already impressive world seem even more real. Uncharted 3 does a very good job in demonstrating that 3D on current gen consoles is very possible and is the reason why many people will jump on the 3D bandwagon. It is definitely the best 3D game on consoles.

Graphics are not the only aspect that has improved over Uncharted 2. There have been improvements in other gameplay elements as well. Hand-to-hand combat for example has gotten very tangible enhancements. Now we have much better control over the moves Drake performs during combat. It is not only more fun, but more useful than before as well.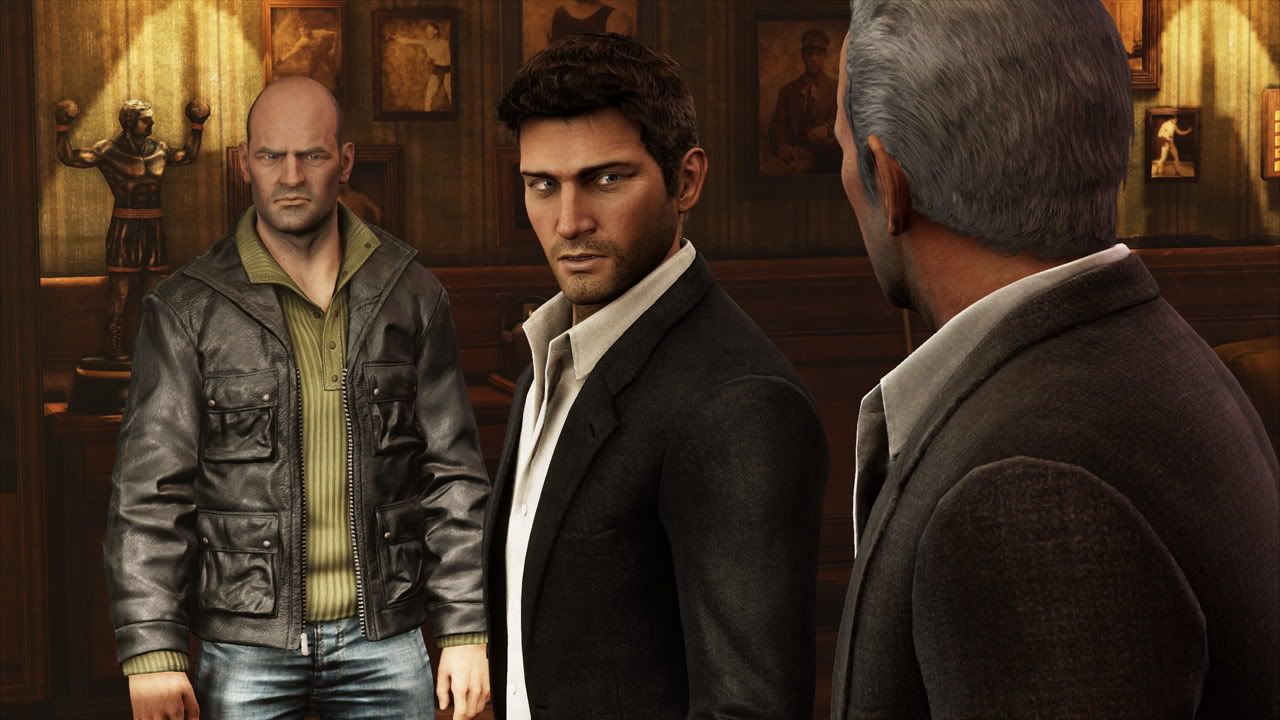 Unlike previous games in the series, Uncharted 3 is more a story of Drake himself, than his adventure. We have all become familiar with Drake, Elena, Chloe and Sully after the first two games. They are the most fun and enjoyable cast of characters in any gaming series. In Uncharted 3 all of them are back. This time story focus is on Drake and his relationship with Sully. We get to know how Drake met Sully, what his greatest fears are and at what lengths he is willing to go for him. But in focusing on Drake and Sully, Naughty Dog seem to have forgotten about the rest of the characters and both Elena and Chloe seem a bit ignored compared to previous games. This feels like a lost opportunity. Let's face it, no matter how good a character Sully is, all of us would rather watch Elena or Chloe on screen for more time than him.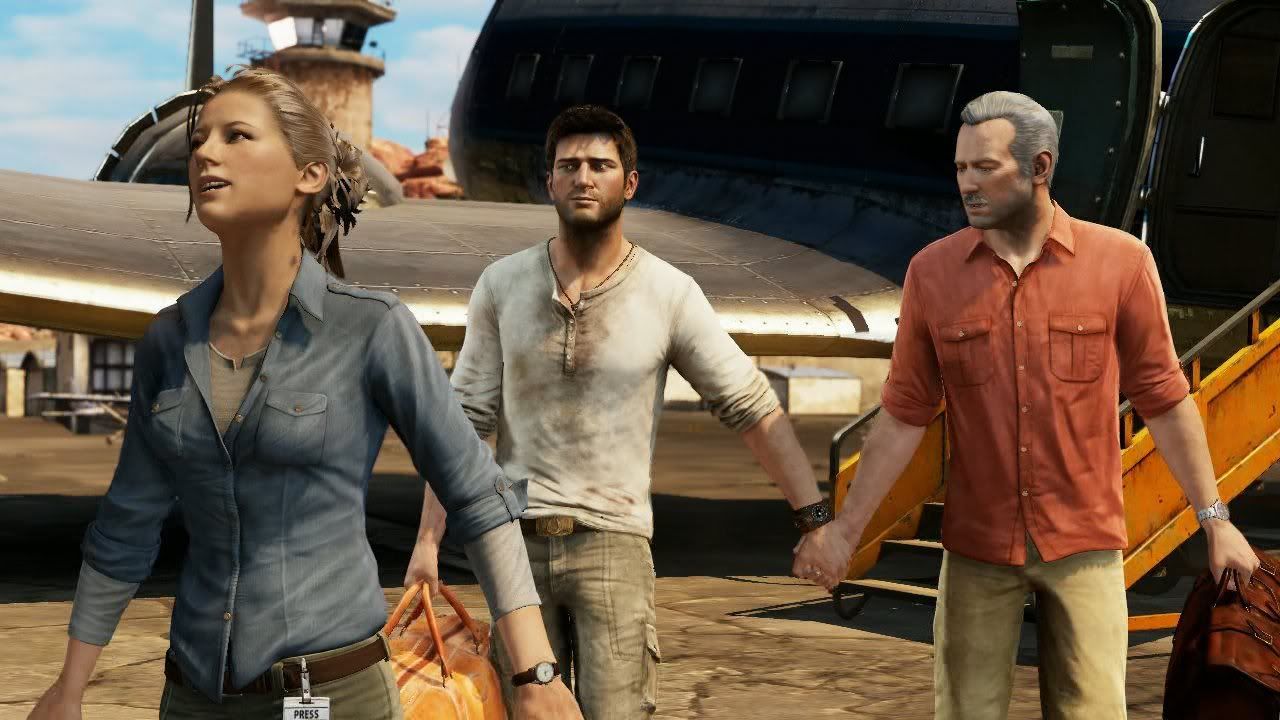 Uncharted 3 introduced a few new characters to us. But unfortunately, they were not developed as much and their backgrounds and their motives were not fully explained. Some of them appeared for just single acts and did not properly fit into the whole story. It certainly feels like a shortcoming and game would have benefitted from focusing on such aspects as in its current state the story feels a bit half baked.

Uncharted series has always been a movie like experience and a combination of different action filled set pieces. Uncharted 3 is no different and it treats us to some of the most intense and fun action sequences of any game. From burning mansions to city streets, from deep seas to scorching deserts, there is hardly any respite for poor Drake. Some of the levels are so unique and impressive that it makes you appreciate capabilities of Naughty Dog developers. But as impressive as these action sequences in Uncharted 3 are, they are also where Uncharted 3 falters. Previous Uncharted games have been a combination of action and puzzle sequences in perfect harmony with gradually increasing action sequences building a flow and a final dash towards the ending. While Uncharted 3 does have its fair share of puzzles, the overall pacing of the game doesn't feel as good as in previous games.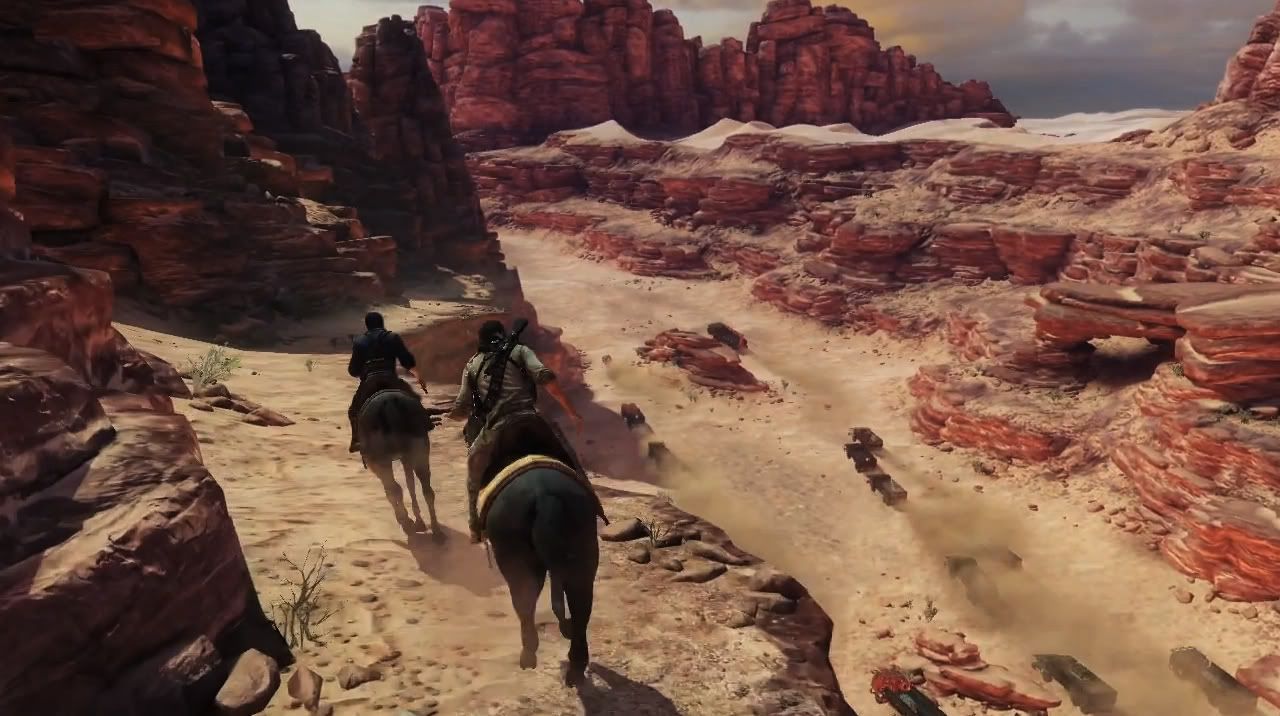 In Uncharted 2 the game seemed to flow very smoothly from one sequence to the next in perfect harmony. Unfortunately that is not always the case in Uncharted 3. Some sequences are not as well woven together as in previous games and feel more like a combination of different segments instead of parts of a single journey. Some of the sequences even feel like alternate versions of segments from Uncharted 2. That might have happened due to limited development time which didn't allow developers to improve the flow of the game and develop some aspects. Sony would have wanted their blockbuster for the holiday season, but we might have had a better game in our hands if developers had been allowed as much time as required to finish the game instead of following a strict release schedule. I believe developers like Naughty Dog should be free from such requirements and allowed to take their time to express their creative skills. I would rather have an Uncharted 2 in 3-4 years than having a Call of Duty every year.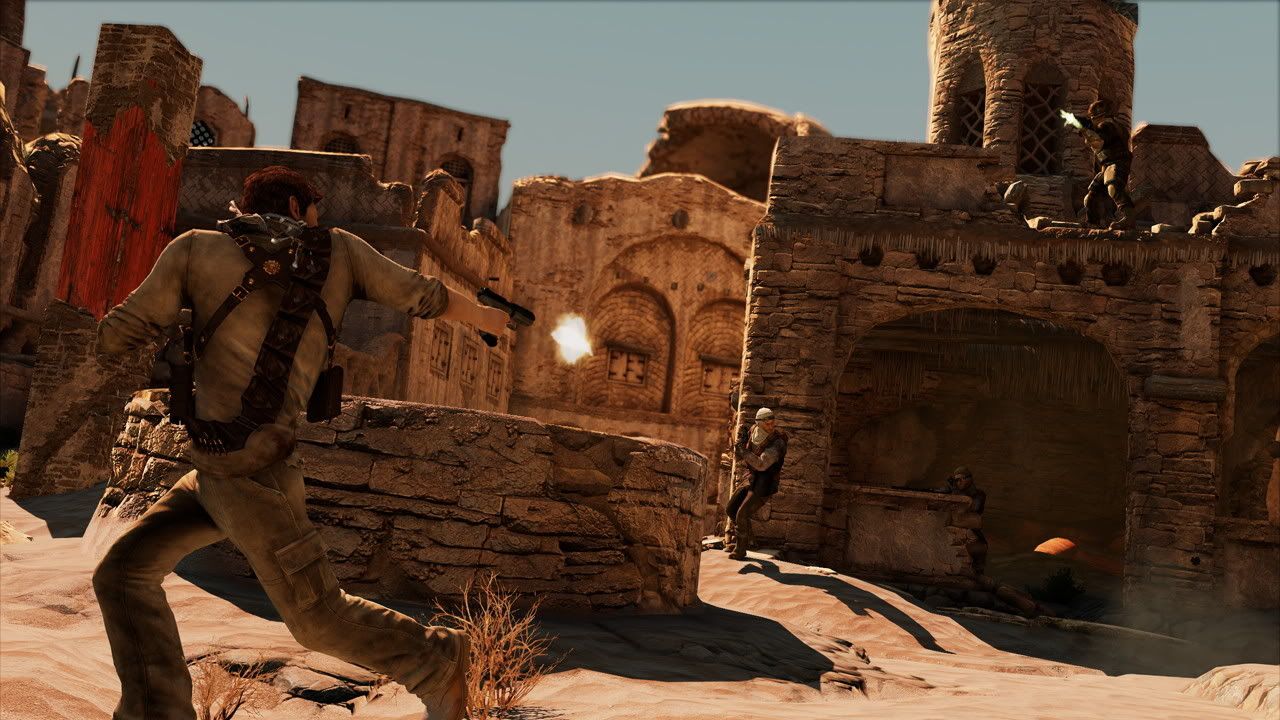 Despite those few shortcomings and missed opportunities, Uncharted 3 is still a very good game. It has everything that any action games fan can want and is a technical marvel. All the complaints with Uncharted 3 are primarily due to high expectations after Uncharted 2. Nobody would even talk about things like character development and pacing issues when discussing action games like Gears of War or Call of Duty. It's due to perfect balance of these things in Uncharted 2 that now we expected them from Uncharted 3. So the biggest problem with Uncharted 3 is Uncharted 2. Many things it did felt like it had been done before. And while it improves over Uncharted 2 in many aspects, it just doesn't have the same balance. That's what makes Uncharted 3 one of the best games of this gen, but stops it from being the best in the series.

Graphics - 9.9/10
Sound - 9.5/10
Gameplay - 9/10
Story/Presentation - 8.5/10

Overall - 9/10
Last edited: