​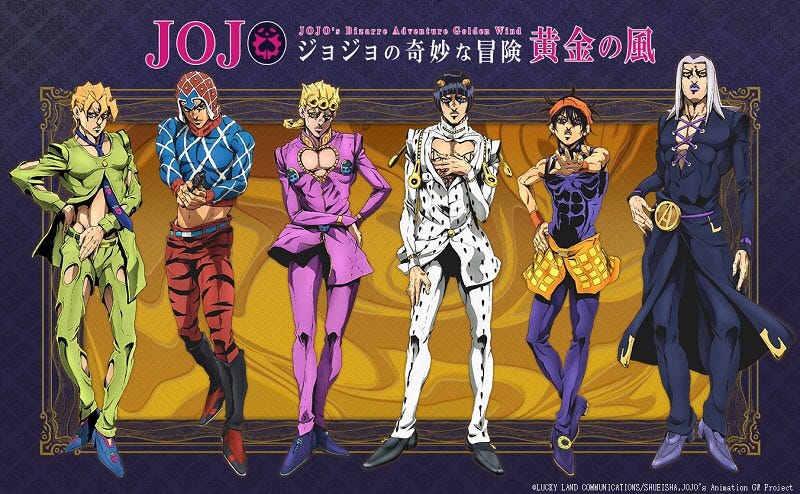 ​
Earlier today, Jojo's Bizarre Adventure creator Hirohiko Araki announced that the manga's fifth story arch is getting an anime.
​
The announcement was made at the end of a Jojo art exhibition press conference. Araki said that part five,
Ougon no Kaze
(Golden Wind in English), of the Jojo anime will start airing this fall.
Above is the anime's first key image. David Production, which handled animation duties for the previous four anime installments, is returning once again. The most recent TV series, JoJo's Bizarre Adventure: Diamond is Unbreakable, aired in 2016.
The original seventeen volume Ougon no Kaze manga arc ran between November 20, 1995 and April 5, 1999.
Jojo's Bizarre Adventure Golden Wind will begin broadcasting this October in Japan.
​