Feb 5, 2008
10,952
120
69
So this is the official thread for people who want to giveaway their game,dlc,etc keys. As I have noticed that quiet alot of guys wanted to giveaway a few games which they didnt really need/want/had already played.
You can also share coupon codes which might help some other member out or some really special deal which is going on !!
Also we will be bringing a new achievement for people who regularly donate to PG or do giveaways
So I will start this by giving away '
HOARD'
to the next guy who can come up with an awesome achivement name for
a new achievement for people who regularly donate to PG or do giveaways

------------------------------------------GIVEAWAYS BELOW THIS LINE--------------------------------------------------------------------------------------------------------------------


EID GIVEAWAY 2017
​

Okay guys Eid Season is closing by so its time for some random key drop giveaway.. at random times i be dropping keys whoever wins Must post it in
this thread
the keys will be dropped in the activity box and some here also
like the post and who ever activated must post here that he got it with Mentioning me.. in order for the next random key to drop.
Good Luck Everyone


Giveaway Starts Now
GIVEAWAY #2 : BY JANARIOO


STEAM Games GIVEAWAY Starts Now
THE TIME LIMIT IS 24hours Tomorrow at 8pm, the Winner Will B Chosen Using Random Name Picker so No one feel any baiseness from my side
"" To enter into the giveaway Post
"Gamer for Life"
in this thread ""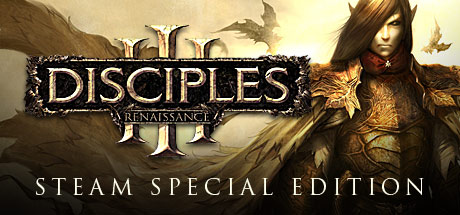 THESE TWO GAMES GIVEAWAY HAS STARTED

COMING SOON :
-SPACE GAME PACK Including 2 Games
-And TWO still to b revealed
So keep Checking
Origin Coupon GIVEAWAY ANNOUNCED :
winner was chosen by Random name Picker , i didnt use 1-6 method cause i thought ppl will think u were biased
WINNER
faraany3k

Reply wid quote to make sure u have got the code @faraany3k
Teaser for Next giveaway which will start Today Afternoon having first giveaways than few afterwards ,Steam games
1)


2)
[Giveaway #3] Uplay Random Games
Assassin's Creed IV Black Flag x1
Might & Magic Heroes VI: Complete Edition x1
Rayman Legends x1
Tom Clancy's Splinter Cell Blacklist x1

How to get it?
Roll the dice..choose any number from 1 to 6 and post it here (repetition of numbers is allowed).
If you chose the correct number.. you will get a key!


You will get RANDOM game.

​
Last edited: